USDA Certified Organic Farm
Our Philosophy as Organic Growers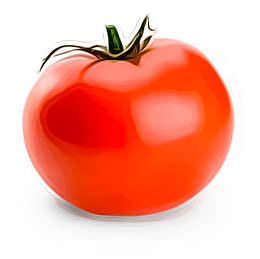 At Abers Acres we grow high quality, tasty and nutrient dense organic produce. We work with nature rather than fighting against it. We never spray our fields or crops with synthetic fertilizers, pesticides or herbicides.
Our best defense against disease and pests includes healthy beneficial insects and microbes in our soil
.
We nurture the soil with sustainable practices such as cover crops,
poly
cultures and natural fertilizers
.
We start each crop by hand with organic seeds. Many seeds begin in the greenhouse with organic soil. This ensures the healthiest plants possible.
Everything grown on Abers Acres is non-gmo, non
genetically
engineered (GE) and pesticide free
.  
We farm in an energy efficient manner with the least amount of waste possible. We support local businesses for our inputs whenever we can.
We work with other farms, our community and community supported agriculture (CSA) throughout the year
. This allows more people access to organic produce around our community.
Daily we pick fruits and vegetables for farmers' markets, our stand, CSAs and the community. This freshness allows for the healthiest, most flavorful and nutrient dense produce available. 
We stay involved with research about best practices in organic farming.
This allows us to stay informed, gain knowledge and help the organic farming community grow
. 
If you're interested in our farming practices please visit us at the farm. See how we grow and share ideas for the best organic farming possible.
Together we can make a difference in our community with the healthiest food available
. Plus, help our environment for generations to come. 
If you have any questions, comments or suggestions please contact us. 
-John, Susan and Adam Abers
To learn more about organic and sustainable farming, please visit the websites below. 
To learn more about organic and sustainable
farming, please visit these websites.

 

Hours
---
Sales Room Open
- Christmas Trees
- homemade wreathes
- fresh baked Treats 
884 Route 394, Kennedy, NY
 info@abersacres.com
716-267-2431
House next to stand. Look for signs.
Mondays - Saturdays: 10 am - 8 pm
Sundays: 10 am - 5 pm 
---
Available at the Sales Room
 - Organic Potatoes - Organic Onions - Organic Kale - Organic Pop Corn - Organic Duck Eggs
Local Honey, Maple Syrup, and Apples
Local Baked Goods For the Holidays
---
~ Organic
U-Cut
Christmas Trees ~
Call for an appointment to tag your tree today! Then cut it later whenyou're ready.
---