Home Grown Produce
All Grown on Our Farm
Nothing tastes better than freshly picked fruits and vegetables. That means right from the field or berry patch to our tables. We take pride in growing the freshest, most delicious chemical free organic produce for our valued customers.
Organic Asparagus and Rhubarb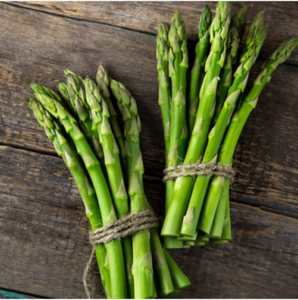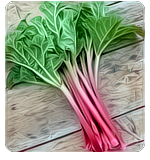 Asparagus and rhubarb are the first produce available each season. Their first availability begins before the farm stand opens in the salesroom. 
Organic Strawberries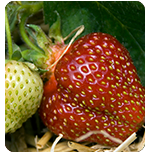 Organic strawberries are one of Abers Acres' signature crops.
We open our farm stand when the strawberries are ready!
We have two strawberry seasons. The first from early June to Mid July, depending on the weather. These strawberries include June bearing and day neutral varieties.
The second strawberry season runs from September through October, depending on the weather. These strawberries include day neutral varieties. 
Organic Peas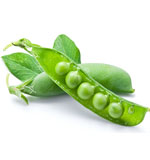 Peas become available near the end of June through July, depending on weather.
Abers Acres grows a garden pea and sugar snap pea variety. We do successive planting to stretch out the peas season as long as possible. 
Peas are available as u-pick or picked fresh for you each season. 
Organic Blueberries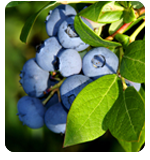 Organic blueberries are another signature crop of Abers Acres.
We grow several blueberry varieties on the farm, enabling berries to be available at the end of July through September. 
We have both U-Pick and already picked blueberries available throughout the season.
Organic Red Raspberries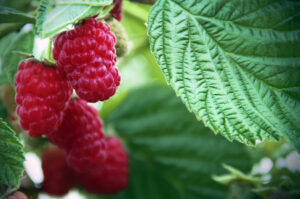 Organic red raspberries have two seasons at Abers Acres. One in Jul and the other in October. 
U-pick raspberries are available in the July. 
Organic Green & Yellow Beans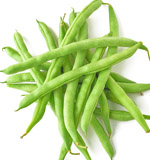 Organic green and yellow beans become available in July. 
We have both u-pick and ready picked beans during the season. 
Organic Black Raspberries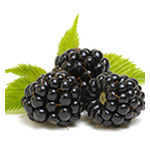 Organic black raspberries become available in July just as strawberry season fades. 
Organic Potted Herb Plants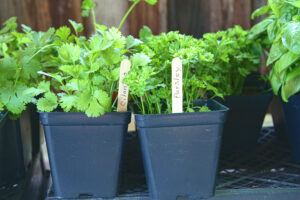 Organic potted herb plants become available in June. 
Replant these herbs into your garden or keep them in a pot inside by a window, on your porch or balcony.
Organic Fava Beans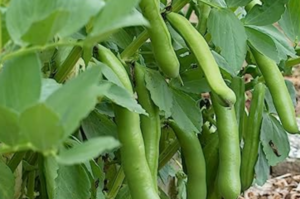 Organic fava beans become available in late June, depending on weather. 
Abers Acres has u-pick and fresh picked fava beans available.  
Organic Sweet Corn
Organic sweet corn is another signature crop for Abers Acres. Each kernel of corn is hand planted in the greenhouse in trays. Then transplanted to the field by a team of workers, when it's ready.
Why such care? As an organic farm, Abers Acres does not use treated corn, so it must be planted with special care for optimal growth and sweetness. 
Corn becomes available in mid July through August, weather permitting. 

Organic New Potatoes & Mature Potatoes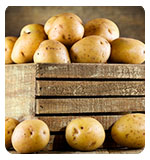 Abers Acres grows organic red and white skinned potatoes each year. 
Organic new potatoes become available in late June. New potatoes are potatoes when they are small and not a mature size. 
Mature potatoes can be available as early as July and are harvested throughout the Fall. 
Once the stand closes in late Fall, potatoes may be purchased from the salesroom at the house. 
Organic Tomatoes & Cherry Tomatoes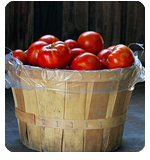 At Abers Acres, we grow our tomatoes in high tunnels. This allows for the longest season possible and optimal growing conditions.
Tomatoes are available from July through August. 
We grow several varieties of organic cherry tomatoes, canning tomatoes and slicing tomatoes.  
Plus, we have green tomatoes available too. 
Organic Sweet & Hot Peppers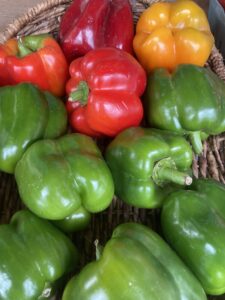 Organic sweet and hot peppers become available in July and last most of the season. 
Abers Acres grow several varieties of both sweet and hot peppers in many colors. 
Organic Summer & Winter Squash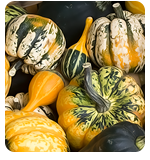 We grow several varieties of summer and winter squash. 
Summer squash, including zucchini, becomes available in July. 
Winter squash, which includes Delicata, spaghetti squash, and acorn, to name a few, become available in the Fall. 
Organic Pumpkins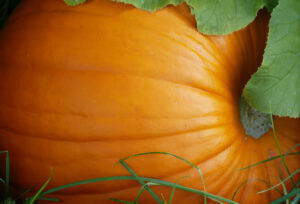 Abers Acres grows several varieties of organic pie pumpkins, jack-o'-lantern, gourds and decorative pumpkins. 
They come in an array of sizes and colors. 
Pumpkins become available in early Fall. 
Organic Ornamental Corn
We grow organic ornamental corn you can use as decorations or grind for corn flour. 
You'll find already created ornamental corn decoration bunches and single undecorated cobs. 
Ornamental corn becomes available in Fall.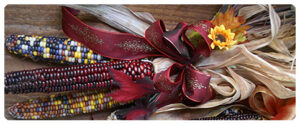 Organic Popcorn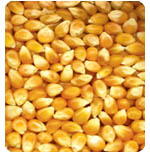 Abers Acres is known for not only their sweet corn, but their popcorn as well.
Popcorn is available all year round until it's sold out. 

 

Hours
---
The farm stand is OPEN!
884 Route 394, Kennedy, NY
 info@abersacres.com
716-267-2431
Mondays - Saturdays: 10 am - 5 pm
Sundays: 10 am - 5 pm 
---
Sales Room: Closed for the season.

---
~
U-Pick

~

U-Pick Blueberries and Red Raspberries
are open.

Come to the stand at
884 Route 394, Kennedy, NY

Bring your own containers to take home your blueberries or red raspberries.

Hours: Mondays - Saturdays: 9 am - 6 pm
Sundays: 10 am - 5 pm 

$3.50 a pound for U-Pick Blueberries

$6.50 a pound for U-Pick Red Raspberries
---