Home Grown Produce
All Grown on Our Farm
Nothing tastes better than truly fresh picked fruits and vegetables. That means right from the field or berry patch to our tables. We take pride in putting out only the freshest, most delicious produce, organically grown and and chemical free, for our valued customers.
Click on each fruit or vegetable to learn about what we grow at Abers Acres
Strawberries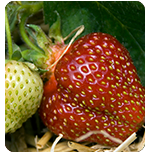 One of our signature crops at Abers Acres. It is also one of the first of the season. Abers Acres opens when the Strawberries are ready! We have two seasons for Strawberries, June Bearing and Day Nuetral.
June Bearing Strawberries – from early Jun to mid July.
Day Nuetral Strawberries  – heavy in May & Early June then again un September – October.
Rhubarb and Asparagus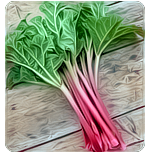 Rhubarb and Asparagus are the very first of the produce to become available in the season.
>> Rhubarb generally ripens a bit before the strawberries. Don't worry though, there will be plenty left when you want to make your strawberry-rhubarb pie.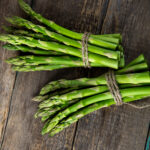 >> Asparagus is another of the early ready crops.
You will likely to find these in our Sales Room prior to the opening of our Stand.
Peas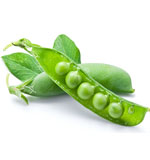 These are a favorite of u-pickers and are also available fresh picked. We have both Garden Peas and Sugar Snap peas. The peas are generally ready end of June and into July. We have successive plantings to stretch out the season for the peas.
Blueberries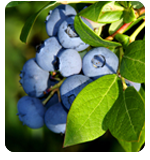 We have a large field of blueberries with varieties that will start at the end of July and through mid September.
Red Raspberries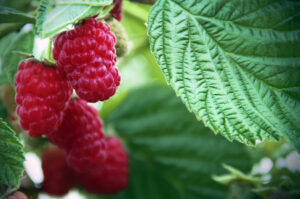 Ripe Red Raspberries on plant ready to pick. Large Raspberry leaf and green space for copy.[/caption]Our best Red Raspberries are our fall crop. They are firm and sweet and keep on producing after most other summer fruits are gone.
Green & Yellow Beans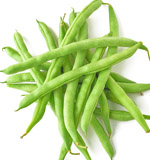 Garden fresh flavor for your summertime dinner table and also a favorite for putting away for winter.
Black Raspberries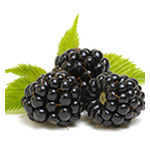 Sweet and juicy, just right for a summertime pie. They are just starting up as the Strawberries start to fade.
Herb Plants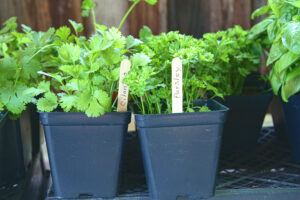 A great selection of Herb Plants for your garden or pots for your porch. As with all of our home grown produce these herb plants are grown organically.
Fava Beans
A favorite in Italian cuisine. They are ready to pick in early July.
Sweet Corn
This is a staple crop at Abers Acres. We try to have our first corn ready by mid July (untreated seed must be planted a little later than the chemically treated seed). Careful planning at planting time ensures tasty, fresh sweet corn available until early Fall.

Potatoes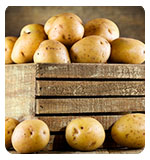 New Potatoes are available from late June to October. Both red & white skinned varieties are grown and make a great addition to fresh peas or beans.
In the Fall we harvest the mature potatoes, for sale throughout the winter. 
Tomatoes & Cherry Tomatoes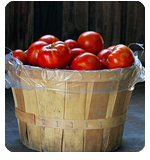 We have several varieties of delicious fresh Tomatoes and Cherry Tomatoes for your salads and as the season goes on for canning.
Winter Squash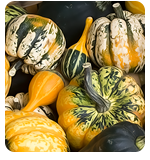 Ready to harvest in late September. We grow Acorn, Butternut, Buttercup, Spaghetti and Delicata.
Pumpkins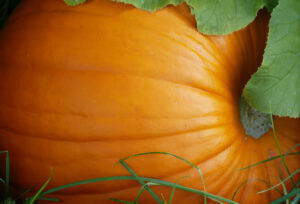 We have Jack O Lantern and Pie Pumpkins as well as Gourds for Fall decorations.
Ornamental Corn
Bright and colorful ornamental corn. Great to use for Fall decorations.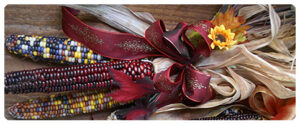 Popcorn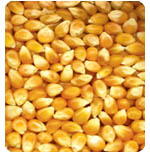 Our home grown Popcorn is usually available throughout the year. Last Fall's popcorn is available at our Farm Market now.

This Website and all contents © Copyright 2022 Abers Acres and may not be used without permission.
 Abers Acres
Rt. 394, Kennedy, NY
716-267-2431
info@abersacres.com


All produce grown at
Abers Acres is
USDA Certified Organic