Group Tours & Field Trips
Come and Visit Our Farm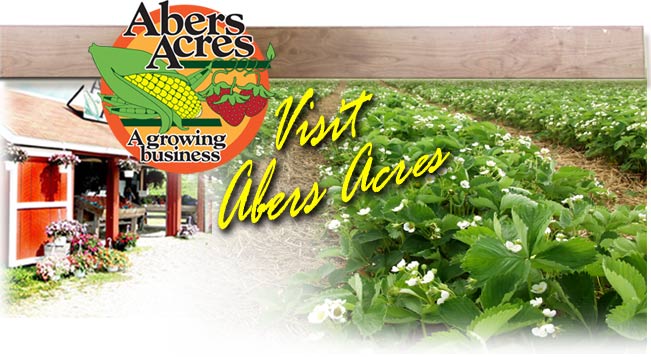 Visit Abers Acres

Abers Acres welcomes groups, organizations and individuals to visit our farms to experience the joy of picking your own fresh and nutritious organic produce or learn about our growing practices and philosophy.
Both Sue and Adam Abers are also available to speak at events where information about their growing practices and the benefits of organic food production are of interest. Please contact us if you are interested.
Group Tours and Field Trips 
Group tours and field trips are available from June through October. We strive to educate our visitors with age appropriate information on growing, harvesting and some of the benefits of eating a well balanced diet full of fresh, organic fruits and vegetables.
Cost varies depending on what crops are in season as part of the tour includes picking some produce to be taken home. For more information and prices please contact Sue Abers at 716-267-2431 or Contact Us using the form on the contact page.

 

Hours
---
Sales Room Open
- Christmas Trees
- homemade wreathes
- fresh baked Treats 
884 Route 394, Kennedy, NY
 info@abersacres.com
716-267-2431
House next to stand. Look for signs.
Mondays - Saturdays: 10 am - 8 pm
Sundays: 10 am - 5 pm 
---
Available at the Sales Room
 - Organic Potatoes - Organic Onions - Organic Kale - Organic Pop Corn - Organic Duck Eggs
Local Honey, Maple Syrup, and Apples
Local Baked Goods For the Holidays
---
~ Organic
U-Cut
Christmas Trees ~
Call for an appointment to tag your tree today! Then cut it later whenyou're ready.
---