Local Grown Produce
Fruits & Vegetables from Local Growers
Although they are not part of our organically grown produce we do carry some other crops that are provided to us fresh from local farms and are grown conventionally.
Click on each fruit to learn about local grown produce that we carry.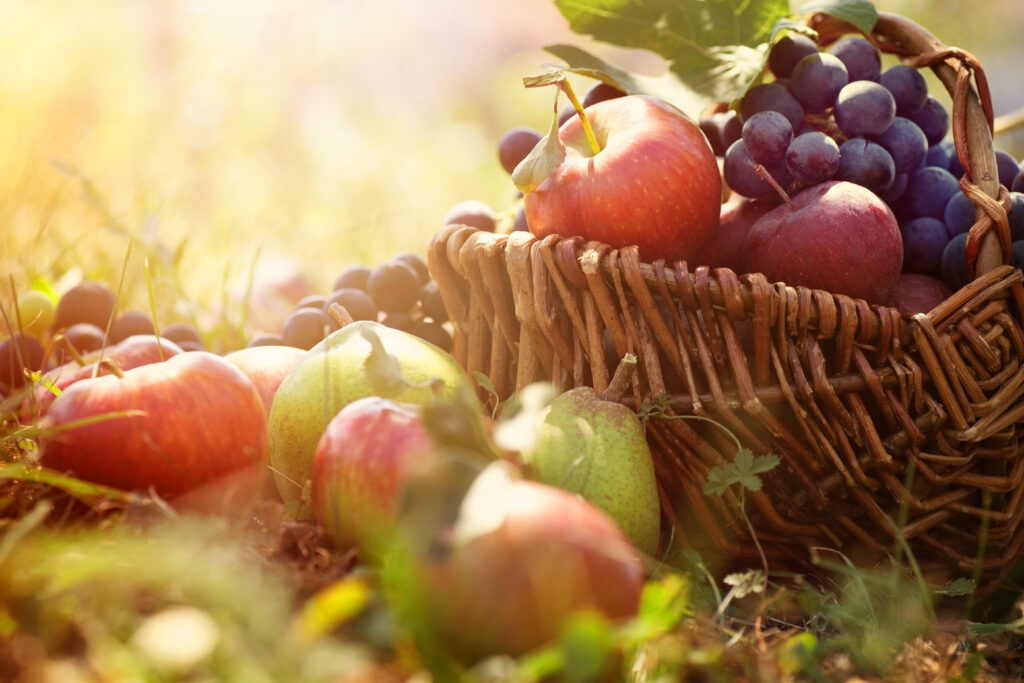 Cherries
The local cherry season begins the first week of July and generally lasts about 3 weeks. Dark and light sweet cherries and sour cherries are available.
Peaches
You will find peaches at Abers Acres beginning in early July and continuing through Sept. The various peach varieties we feature include Red Haven and Alberta. Great for fresh eating as well as caning and freezing
Pears
Most popular varieties include Bosc, Clapp and Bartlett. Be sure to try the sweet little sickle pears. Juicy, delicious pears are available Aug.-Sept.
Grapes
The grape season begins around Labor Day with the Fredonia variety. Concord grapes follow about a week later along with the Niagara white grapes and Cawtaba red grapes varieties.
Apples
The fall apple crop kicks off with Gala, Macintosh, Cortland and 20 oz.. Pippins in early Sept.. Next come the mid-season varieties: Jonamac, Empire, Jonagold and Honey Crop which ripen the last 2 weeks of Sept. Finally, the Northern Spies, Crispin and Ida Red apples mature in October for sale. We also carry premium quality fresh pressed apple cider to compliment our fall produce selection.

 

Hours
---
Farm Stand
884 Route 394, Kennedy, NY
 info@abersacres.com
716-267-2431     
**Open in June**
Daily 11:00 am to 5 pm
---
Sales Room: Open
Opening November - May
See you at the stand and farmers' markets!

---
~

U-Pick

~
         Only available in Summer Months
---
This Website and all contents © Copyright 2022 Abers Acres and may not be used without permission.
 Abers Acres
Rt. 394, Kennedy, NY
716-267-2431
info@abersacres.com


All produce grown at
Abers Acres is
USDA Certified Organic